"Courage doesn't always roar. Sometimes courage is the quiet voice at the end of the day saying, 'I will try again tomorrow.'" ~Mary Anne Radmacher

Carefully, I wrote my New Year's Resolutions neatly and secretly in my PC journal, which chronicled the ups and downs of the past years of my life.  After looking back over my notes I truly believe there isn't one reality show on TV now that could top this.  My 2013, 12, 11, 10 – heck back to 1993…well you just couldn't make this stuff up….WHEW!  Anyway as Forrest would say: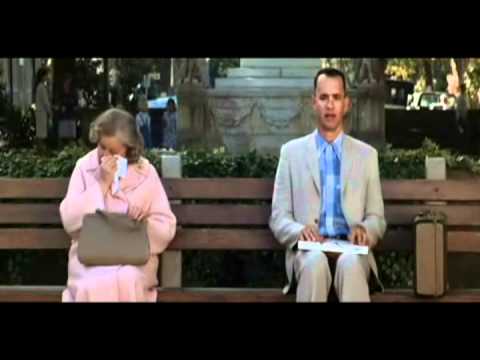 Well passengers…Here's this week's inaugural ride…
Resolutions,
whether they're made on the first of January or any day of the year, are refreshing.  It's a chance to start again—the closest you can get to a "redo" of the past.
In prior years, I made resolutions that were destined to fail. Read one book per week. Write a book. Learn to step.
It wasn't that the previous resolutions were bad. Rather, I had failed to put any sort of plan in place to help me succeed. I only had a lofty goal, not steps laid out to get me from where I was standing to where I wanted to be.
But this year, I need change.  I need a fresh start. I don't need the seemingly constant stress and the disappointment that plagued me last year to carry over into 2014.
So my resolutions are as succinct as these words: Be happy.  Find Peace…and maybe Find love.
And unlike prior years, I'm making a plan for how to transform my resolutions into my life. It felt weird trying to develop a way to be happy. But this year has to be different, and if planning is required, then plan I will.  And hey, who says resolutions have to be made on January first?
The plan? Take steps. And keep taking steps—don't freeze in place.
I'm taking steps. I'm going to embrace therapy..again.
And I'm going to rid the room of that BIG WHITE Elephant on the living room couch who's whispering… Yo Chuck-miester what if the "Be happy" thing doesn't work out?
What if I make all these changes and I don't end up happy?  
What if the decisions I make are wrong…actually wrong?  Charlotte is a diffrent place from the DC Beltway life.
What if life is still really stressful and exhausting? 
It took me a while to realize what all the what-ifs were really disguising. Superficially, the panic appeared to be the fear of not achieving the resolution.
In reality, though, the fear of not achieving the resolution was a cover-up for the fear of failing as a person. What if I took all the steps to create the life I wanted and it didn't work out? Would I be left with an unfilled life on top of an unfilled resolution?
Everyone talks about how going after what you truly want takes hard work and perseverance.  Few people mention the courage required.  It takes courage to forge your own path in a forest overgrown with what-ifs and brimming with the beast of society's potential judgment.
Being honest with yourself about what you want, whether it's happiness, a new job, or significant other, is scary. When carving your own path, you don't know what's in store for you ahead.
I came close to letting the fear of what-ifs consume me and abandoning my goals along with the little progress I had made in the last few months.
Fittingly, however, the one thing that overpowered all the what-ifs swirling in my thoughts was one single what-if: What if it all worked out?
What if "WE" succeeded in creating the life we envision? It doesn't need to be a perfect life; every life has a few rough spots or bruises.
And for me that hope, that possibility, that single gnawing question is enough for me to take the leap of faith and go forward with my goals.
That isn't to say that I now believe unequivocally that my resolution will work out and every moment of my life will be Kodak-worthy. Rather, it's to say that I now counter each doubt that creeps into my mind with the single rebuke: What if this all works out? 
Focusing on the positives of your goal or resolution is a much more powerful motivator than concentrating on the negatives.
So passengers…this week let us acknowledge the negatives as potential pitfalls to be aware of, but then counter them with positives. Truly immerse yourself in the positive potential of success.
If your thoughts of doubt are enough to stop you, then your positive thoughts are enough to help you succeed.

ALL ABOARD!!!  The LifeTrain!!!