Hey Passengers we need to visit with our LifeTrain resident Lawyer Attorney Ewing Carter III (www.ecarterlaw.com)!  ANd just what train do you know of that has its own legal car!  Boy I tell you, I just love being the conductor of this here Train!  Today we find out if Attorney EC III can save Christmas!  All Aboard!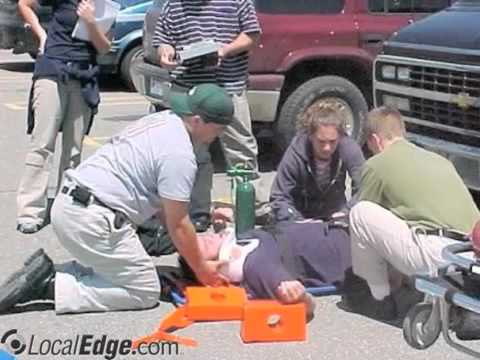 YOUR CONDUCTOR OVER THE INTERCOM:  ATTENTION PASSENGERS!  ATTENTION PASSENGERS!  SANTA MAY BE A LITTLE DELAYED THIS YEAR UNLESS ATTORNEY CARTER  CAN GET HIM OFF!  IT SEEMS THE SLEIGH WAS PULLED OVER AND…WELL…PLEASE DIRECT YOUR ATTENTION TO THE LIFETRAIN VIDEO DISPLAY.  …AND YOU WILL UNDERSTAND WHY WE ARE RUNNING THIS POST AGAIN IN HOPES THAT NO ONE WILL NEED TO "LEGALLY SPEAK!".
KICK IT!
Well, the holiday season is upon us.  Christmas, and the upcoming New Year calls for thanksgiving for all the many blessings bestowed upon us, a celebration of the birth of Christ, and a reflection on the significant events in our lives that occurred the past twelve months.  For many folks that means celebrating! Office parties, family get-togethers, social outings, etc. And ok, so let's not ignore that white elephant in the legal car, Drinking and driving!  This is especially high during these times, thus the reason for this discussion.
Chuckie:  Attorney Ewing Carter III, good day my good man.
EC III:  You trippin…as usual.
Chuckie:  What for-uth does thine sayth thine kind and knowledgeable sir?
Ewing:  Guess you want one of these snickers huh? [passing me a snickers from the bowl on his desk]
Chuckie:  Well, it will transform me back to the athlete you wish you could've been!
EC III:  In your dreams dude, now what's the question?
Chuckie:  Well this holiday when you are in the Lexus driving home after "The Law office of Ewing Carter III annual holiday party, how will the law know you've had too much to drink before you drive?
EC III:  Well first of all I will be glad when that snickers kicks in Dumb Dumb!  I can assure you I will be the last person on earth caught drinking and driving.  Trust me, as part of my job I see the repercussions up close and in person.  Anyway, In most all 50 states, if a person is operating a motor vehicle and their blood alcohol content (BAC) is .08 or higher, they can be charged with driving while impaired (DWI) / driving under the influence (DUI).  A key consideration is that you can be impaired by any substance you ingest (alcohol, illegal drugs, and even prescription drugs).  Generally, the "Officer of the Peace ," (policeman, Sheriff, DMV officer, Park Ranger, etc.) can make the decision to stop and investigate a person, if he/she has a "reasonable suspicion" to believe that the person is driving while subject to an impairing substance. Tell-tale signs are: weaving, speeding, driving too slowly, making too wide of a turn, just to name a few.
Chuckie:   What should I do or say if I am stopped for DWI?
EC III:  Well do what you did the last time, start crying and call me.
[LOUD LAUGHTER]
EC III:  Seriously though, be as cooperative as possible.  The officer will ask for your driver's license and vehicle registration.  He will be developing an opinion about "you"
to determine to whether further investigation is warranted.  Noted signs of impairment are:  slurred speech, obvious odor of alcohol, disheveled clothing, and bloodshot eyes.
Chuckie:   If the officer asks me to take a breathalyzer test, should I comply, or refuse?
EC III:  The decision is totally yours to make.  However, there are some facts you should consider:
1. Driving is a privilege, and not a constitutional right.
2. Because driving is a privilege, the Department of Motor Vehicles (DMV) determines under what            circumstance a person can operate a motor vehicle along the road and highways of their state.
3. If you decide to refuse to take the breath test, the DMV will revoke your privilege to drive for a certain    period of time.  This revocation is generally for one (1) year.  However, obtaining a Driving Privilege in order to drive back and forth to work can be obtained from the Court.  In North Carolina, if you refuse the breath test, there is a 6-month waiting period before becoming eligible for the Driving Privilege.  Conversely, if you take the test, and your BAC in not excessive (.14 or lower), then there is no waiting period for the Driving Privilege.
Chuckie:  Whew, I guess the best thing is just not go there in the first place.
EC III:  Let me record this time and date.  The first time you ever said something that made sense.
Chuckie:  I'm bout to roll the credits, we taking this to the Racket ball court sucka!
EC III:  I'll drive, you've obviously been drinking!
ATTENTION PASSENGERS…WE WILL SOON SEE IF THE ATTORNEY CAN SAVE CHRISTMAS!!!
Merry Christmas Passengers!  All Aboard!  Let the Good Times Roll!