ALL ABOARD!!!
Merry Monday Passengers…Time to "FILL UP!!!" so we can make it through the week.  But first…the Mood Music: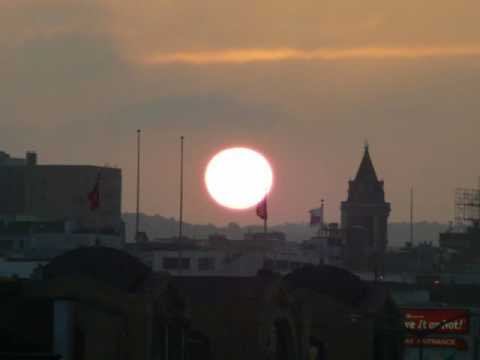 This is a wonderful collection of thoughts that I would like to share.  Join me as I fill up the train…and myself.!
Ever wake up and don't want to get out of bed? Ever wonder lord why me? Ever fall asleep wondering how you made it through another day? Ever spend an evening alone thinking how you can be where you are today? Ever wonder why the chic down the street acts like trash but is married and you're not?  Ever think about how someone else's child seems to be on the right path and yours acts like they have lost their mind?
Ever wonder why your finances are always messed up and you can never see light at the end of the tunnel? Ever wonder why Ms. Thang next door is so cute and fine and you have a hard time staying away from the table and keeping ten pounds off?
Ever think about why your husband seems to be the only one in your circle of friends that still hasn't gotten himself together?
Ever wonder why you're still single? Ever wonder why you're married?
Ever wonder why the person you love doesn't love you back?
The answer all of these questions could have me writing for days.
But, if any of these are you, the Holy Spirit sent me by today to give you some extra fuel. You wake up and keep going because God has a plan  for you (Jer 29:11). You make it day by day because God ain't through with you yet. You're alone or single because God is doing some things in you. Don't get it twisted!
It's not that he "just hasn't found you;" it's also because if he did find you, you wouldn't be ready!  God is perfecting some things within you. Stop looking around thinking it's the other person. Nope! It's you! There may be something wrong with them, but before you hook up, God wants to get some things right with you!
So, stop looking around wondering why God seems to be passing out blessings, but for some reason He passed your door! God passed your door on purpose.  Don't talk about other people's glory, because you don't know their story!
Lord Help Me Somebody! You don't know why the no good girl down the street is married. You don't know how she got her man, and you don't know what she's going through to keep him! Remember, the bible says, the wealth of the wicked is laid up for the righteous! My brother, my sister, that's YOU!
We are so quick to look at what God is doing in others.  We have to learn to pay more attention to what God is doing in self. I know it's hard…because the truth is; you think you have it all together. You think you're ok! With a few adjustments, and you'll be ahead of your game!  Think again…those few adjustments are just the areas that God needs to fix before He moves you forward.  Do the Godly things "in spite of" that disobedient child, and/or dishonorable husband, and watch them watch you as God fixes the situation.  You are the change agent! As they see the change in you, they'll be inspired to move!  Fuel is what you need. Yes, you need fuel to be what God has you to be. Well, did you stop by the fuel station? The church? That's where your main source of fuel comes from. If not, be not dismayed, God is so awesome, that He sent fuel right to your front door
in the form of an email. He's awesome like that! He knew just what you'd need, when you need it! Now that you have it, what are you going to do with it?
Don't be stingy; God is getting ready to work. Give this fuel in the form of action to yourself, then your children, husband, coworkers, whoever may need it! Pass it on! God gave it to you, so that you might give it to others. Go ahead, don't be afraid…remember, if He did it for you, He'll do it for us ALL!
This is your fuel for the week. Don't keep it to yourself, send someone to the the LifeTrain!
ALL ABOARD!  The LifeTrain!